5 Reasons Why Your Business Needs Large-Format Digital Printing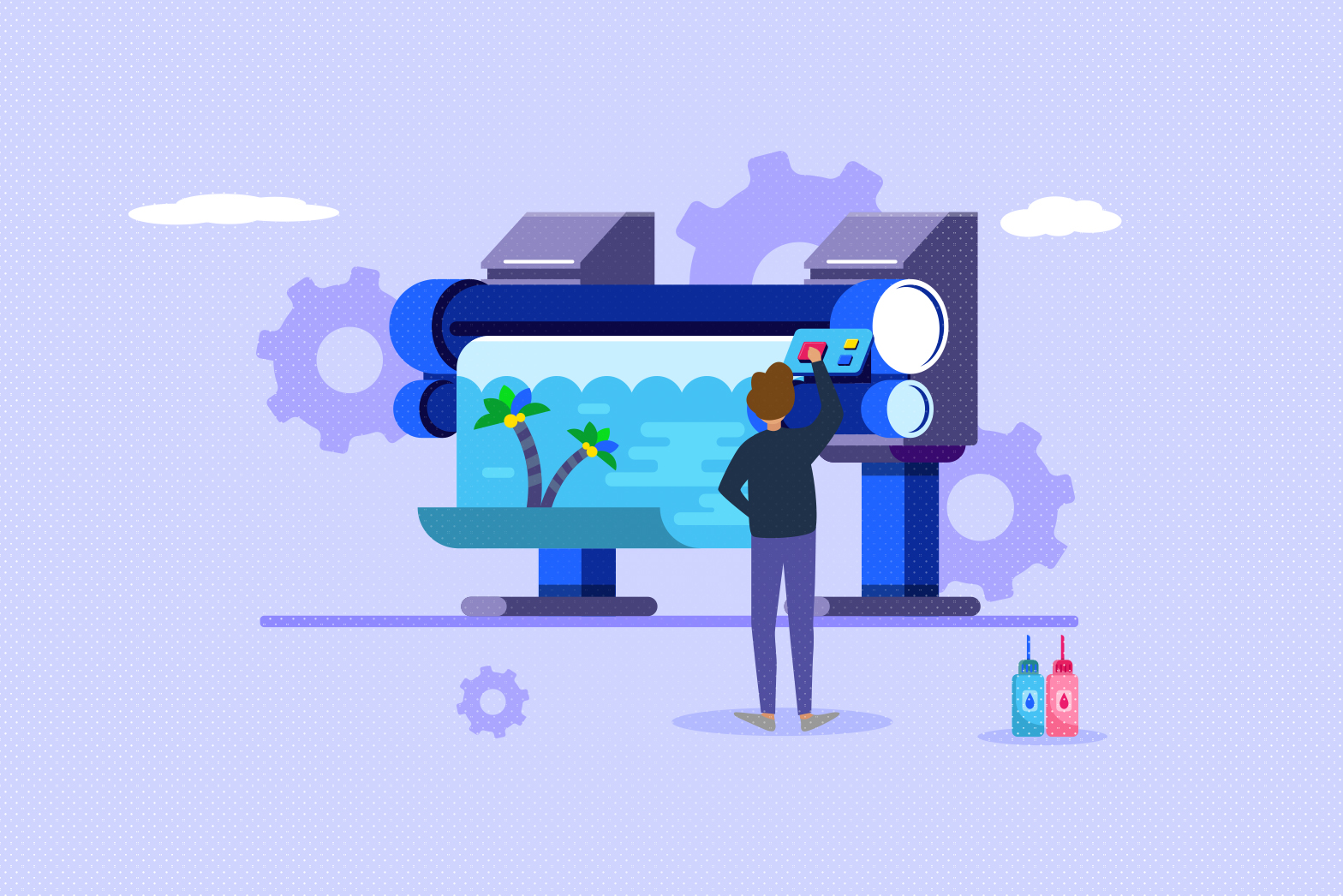 Every corporation needs a way to market themselves efficiently. Large-format printing, that is, anything printed on a scale greater than that found in a commercial printer (typically at least 24 inches wide), can be an extremely effective way to advertise on a large space. Even if you're on a budget, a large-format print job can be an investment to get the traffic your corporation deserves. Here are five reasons why you should look to capitalize on large-format printing.
1. Take advantage of cost-effective promotional products. Not so long ago, large-format printing was bogged down with numerous issues, including short run lengths, high costs, and slow turnaround times. Thanks to new technological advances in the industry, large-format jobs are now speedier and more efficient than ever. Plus, a well-designed sign will give you constant exposure on a long-term basis.
2. Boost walk-ins. According to a FedEx office survey, almost 8 in 10 American consumers enter a store they have never visited before based on its signs. Large-format signage all but guarantees more foot traffic through your front door.
3. Cultivate a brand image. Branding is vital to creating a loyal customer base. Forbes says, "Branding allows you to build relationships with your audience, which can eventually turn them into loyal members. You can create a brand that people actually care about and put yourself ahead of businesses that aren't using this to their advantage." Effective, eye-catching signage is essential to this endeavor.
4. Improve conversions. Per that same FedEx office survey, a whopping 68% of consumers make a purchase based on a sign alone—an astounding statistic that proves the unmatched power of big visual advertising.
5. Perceived value. In marketing terminology, perceived value is customers' evaluation of the merits of a product or service, and its ability to meet their needs and expectations, especially in comparison with its peers, says Investopedia.com. A well-thought-out, strategically designed large-format piece can be instrumental to informing your customers' impressions of the services you provide.
Let's Get Technical
You may be thinking, "All of the above sounds great, but I'd like to get down to the nitty gritty of large-format printing." Your wish is our command.
There are many additional benefits to using large-format printing for your printing projects. You will not only have the advantage of a large area to display your piece, but also the benefits of UV-cured ink that will make your piece more durable and able to withstand elemental conditions such as rain, heat, and sunlight without incurring damage. Another benefit of large-format printing is the ability to print on a number of substrates. You can print on almost anything that will fit through the carrier of the printer, including:
Vinyl
Cloth
Glass
Wood
Foam board
Corrugated plastic
Metal
No matter your graphics needs, large-format printing can provide you with the benefits of durability as well as a large display area, allowing your message and products to be eye-catching and providing you the visibility you need to truly stand out.
Ready to get started? Contact us today.