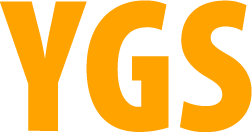 COVID-19 Response and Continuity Plan
YGS would like our valued clients to know that we remain fully operational and ready to serve your needs.
In response to the spread of COVID-19, we are advising our association, corporation, publishing, and technology solutions teams to work remotely. These teams have tested their capabilities to provide the same level of service without interruption and are fully prepared to deliver business during this unprecedented time. Below is an email that I sent to all YGS associates. We remain ready to serve your needs. Please feel free to call or email your YGS team members as you normally would, and please let me or any of our team leaders (listed below) know directly if you have questions or if there are any additional ways we can assist you during this challenging time.
Thank you and we wish you all good health.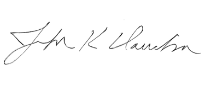 Jack Davidson, President
Tel: 717.430.2336
Email: jack.davidson@theygsgroup.com
---
Senior Leadership Team Members
Jim Kell, Owner
Tel: 717.430.2302
Email: jim.kell@theygsgroup.com
Yvonne DeSalle,
Vice President, Associate Engagement & Talent Development
Tel: 717.430.2316
Email: yvonne.desalle@theygsgroup.com
Tom Grentz, CFO
Tel: 717.430.2360
Email: tom.grentz@theygsgroup.com
Steve Kodrich, Vice President, Corporate Sales
Tel: 717.430.2237
Email: stephen.kodrich@theygsgroup.com
Carmen Lamb, Client Sales Director
Tel: 717.430.2230
Email: carmen.lamb@theygsgroup.com
Mark Ploucha, Vice President, Production Solutions
Tel: 717.430.2321
Email: mark.ploucha@theygsgroup.com
Serena Spiezio, Vice President, Association/Publisher Solutions
Tel: 717.430.2233
Email: serena.spiezio@theygsgroup.com
John White, Sr. Director of Technology Solutions
Tel: 717.430.2384
Email: john.white@theygsgroup.com
---
To All YGS Associates:
In light of the unfolding developments surrounding the coronavirus and the declaration of it as a global pandemic by world health and government organizations, the senior leadership team has decided it is in the best interest of YGS associates, their families, and our clients to ask all YGS associates who are capable of working remotely to do so beginning Tuesday, March 17. This directive will remain in effect until further notice.
If the recent school and day care closures will impact your ability to work on site or work remotely, please talk to your supervisor. YGS will make every reasonable effort to accommodate your schedule.
Remote Worker Access – Associates who can work remotely will do so seamlessly through the use of YGS-provided laptops and Egnyte, our secure, cloud-based content platform. For those associates working remotely, you will need broadband internet and a YGS laptop, or home computer with a pre-configured YGS Virtual Workstation.Your work computer will be able to access the majority of our systems the same way you do from here, through a dedicated application or a web browser. The only exceptions are the local file servers and applications that require the use of the SonicWall Mobile Connect VPN.You can download and install the SonicWall app for Windows or Mac.

Staying Engaged Through Microsoft Teams – The use of Microsoft Teams is preferred over Join.me or WebEx for setting up remote meetings. Everyone with an Office 365 (Outlook, Word, Excel…) has access to Teams and can setup and join meetings.If you do not have the Teams desktop app, you can download and install from here.If you need assistance with the SonicWall or Teams applications, contact our IT Service Center.
Forwarding Your Desk Phone – To forward your desk phone to your home or mobile phone, dial *72 from your desk and follow the prompts, and *73 from your desk to stop forwarding.You can also change call forwarding settings from the Comcast Business VoiceEdge site. If you would rather use the Comcast Business VoiceEdge Softphone or need assistance with the Comcast Business VoiceEdge site, contact our IT Service Center.
Standards of Excellence – Despite not physically being in the building, all associates will still be expected to adhere to the usual YGS standards of excellence and professionalism.

Our business hours remain Monday through Friday, 8 A.M.–5 P.M.
If for some reason you will be unavailable during that window, please communicate with your manager with as much advance notice as possible.
Internal meetings, client meetings, and candidate interviews should be held via phone, join.me, or Microsoft Teams.
In-person group meetings and travel to client offices are strongly discouraged at this time.
If there are any meetings that cannot be held remotely, we will meet in person as necessary; to be decided on a case-by-case basis.
For any planned events, we will decide on a case-by-case basis the nature/requirement of staffing.
Production Solutions Associates – YGS operations will continue with heightened safety protocols in place, and service to our clients will remain uninterrupted. Production solutions associates and others who cannot work remotely will have access to the building and will be informed if circumstances change.

We feel the reduction of our on-site staff will:
Allow our production solutions associates additional space to minimize contact risks.
Reduce transmission among staff and anyone else we might encounter.
Minimize adverse effects on clients.
Conserve resources that could be needed in the communities in which we live and work.
Protect those at higher risk for health complications.
Additional Preventative Measures — While the situation within the local area continues to unfold, we are closely monitoring the situation. For the production solutions team and other associates continuing to work onsite, we will reinforce preventative measures within the facility, such as proper handwashing, covering coughs and sneezes, and avoiding touching our eyes, nose, and mouth. We ask that you:

Wash or sanitize your hands before you start work.
Clean and disinfect frequently touched objects and surfaces at the beginning and end of each shift.
Rotate break periods to minimize close contact with others.
We also ask that all associates continue to monitor yourselves and close family members for any signs of illness. If you do experience symptoms consistent with the flu or coronavirus, we ask that you contact your primary care physician and stay home until you are symptom free without fever-reducing meds for 24 hours.
We know that this change to our typical routine will no doubt create challenges, but we are confident that the YGS team will rise to those challenges and continue to deliver service of the highest caliber. Utilize all the tools at your disposal and remain in communication with your colleagues and clients during this trying time. Our thoughts and best wishes go out to anyone who is suffering because of this pandemic, and we hope that these measures contribute in some minor way to a long-term solution.