Best

WORK

We measure our success by the success of our clients. Take a look at what we've accomplished for clients worldwide.
Hershey
New Product Strategy? I'll Take S'more
In conjunction with Hershey's launch of its new S'mores experience, we designed and printed signage and a large-format window graphic, as well as created social media posts and a digital screen describing the product to support the oh-so-sweet launch.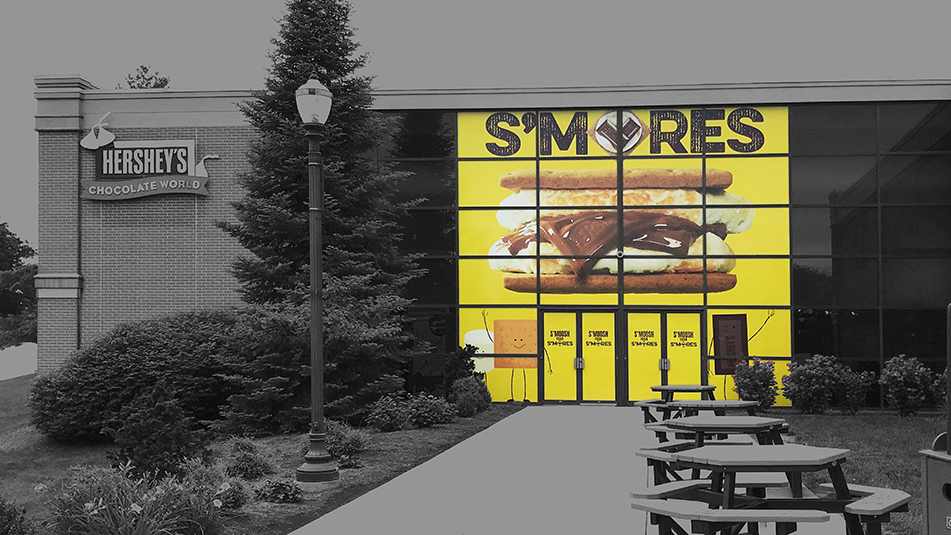 Challenge
Leading up to the launch of Hershey's S'mores, YGS was tasked with delivering a visual and digital experience that not only implemented S'mores into the iconic Hershey brand family, but also prompted audiences to want to dig into its take on a sweet and smoky American favorite.
Results
Working hand in hand with Hershey, YGS designed and printed signage and a window graphic—all in-house. To help promote the new initiative, YGS pulled together social media posts and designed a digital screen that described the product, exemplifying the theme of "Smoosh Your S'mores."