Best

WORK

We measure our success by the success of our clients. Take a look at what we've accomplished for clients worldwide.
Erickson Senior Living
A Storefront, MAPped
YGS provided Erickson Living's 20-plus retirement community representatives with the Erickson Branded Solutions storefront showcasing over 700 available products—with more to come.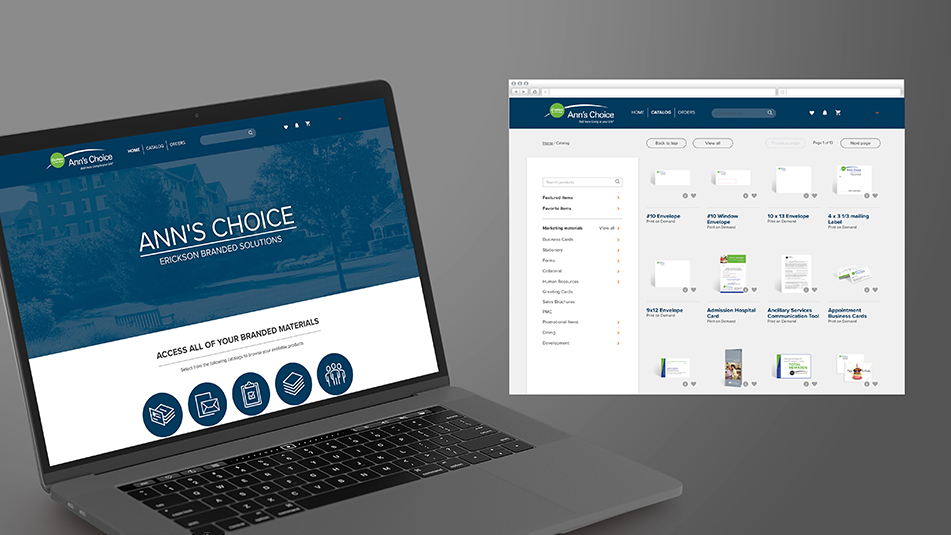 Challenge
Erickson Living, which manages continuing care retirement communities for more than 24,000 senior residents nationwide, came to YGS with a need to upgrade its online storefront to a more scalable, customizable solution that would fit the company's future business needs and improve user experience.
Results
YGS took the Erickson Living storefront to the next level with its MAP solution, sending users beyond the typical experience by launching additional time- and cost-saving functionalities. Upgrades to the site included a branded look and feel, mobile responsiveness, integration with fulfillment and production, real-time previews of variable content, and customized inventory and budget reporting.