Best

WORK

We measure our success by the success of our clients. Take a look at what we've accomplished for clients worldwide.
Investor Business Daily
Investing Our Licensing Expertise
IBD's Best Online Brokers award program needed a new strategic partner, and YGS delivered. In addition to creating a new award logo and compelling marketing materials, we developed an ecommerce storefront where users can purchase awards, logo and video licensing, reprints, and eprints.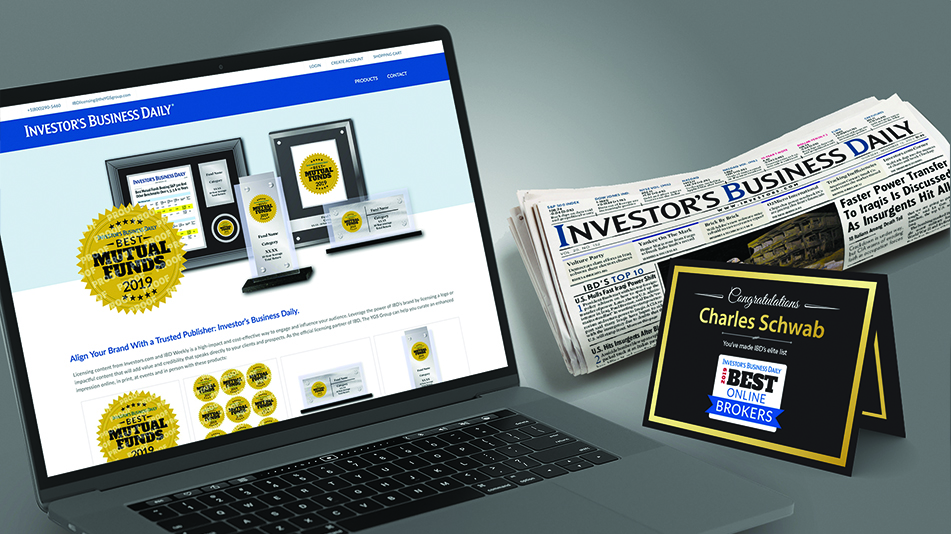 Challenge
IBD needed to promote and benefit from its Best Online Brokers award program, so it came to YGS for marketing help with designing a logo and mailers. Additionally, IBD was seeking a way to better manage and track accolade licensing.
Results
YGS first created the Best Online Brokers logo, followed by mailers promoting the award-licensing program. To help support efficient program management and effective delivery of award merchandise, YGS built an online storefront, where award honorees can purchase logos, custom awards, reprints, eprints, and more. As the program saw ongoing success, we moved forward with managing IBD's video licensing program. Accompanied by multichannel outreach strategies, all programs have generated considerable revenue for IBD.