Best

WORK

We measure our success by the success of our clients. Take a look at what we've accomplished for clients worldwide.
Adweek
A Better Vendor for Better Results
Adweek was looking for a new vendor to take over its current sales and licensing program, with the goal of generating more revenue and building a more collaborative relationship. YGS delivered by creating an ecommerce storefront and marketing materials that helped multiply Adweek's revenue.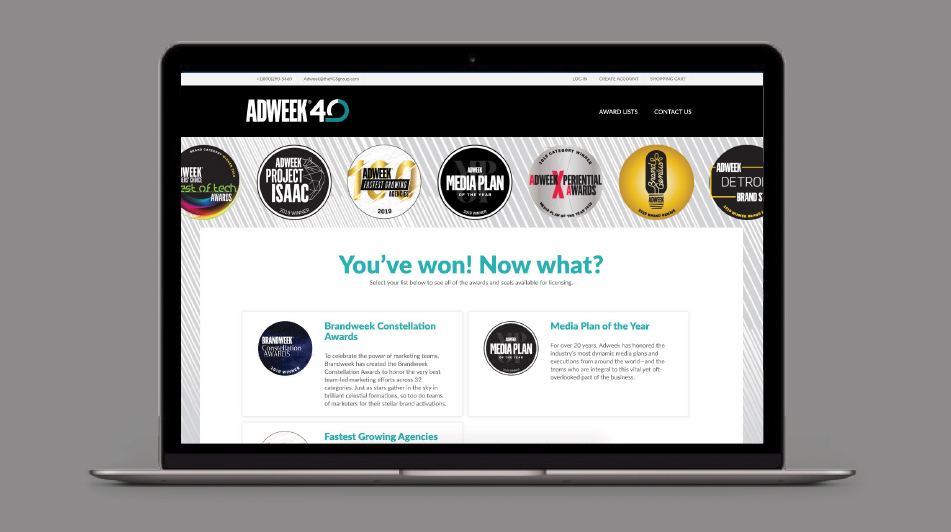 Challenge
Adweek is the most trusted source of news and insights for the marketing and advertising community, reaching an elite audience of brand marketers, as well as the agency leaders and decision-makers behind the industry's biggest accounts. The publisher needed a vendor that would help bolster its current sales and licensing program, including logo licensing, accolades, content licensing, eprints, and reprints. While the goal of this program is to generate revenue, on which Adweek's previous vendor was simply falling short, the need for a collaborative, more communicative partner was also evident.
YGS is a valued strategic partner. It's been a great collaborative effort between our teams to successfully achieve our goals. It's a pleasure working with the whole team.

—Jessica Sejeck, Vice President,
Audience Development and Marketing, Adweek
Results
YGS stepped in to be that collaborative vendor and huge results followed. First, working hand-in-hand with Adweek, we reviewed the publisher's editorial and events calendar and offered suggestions that would prove successful, including creating an ecommerce storefront and helping to develop marketing materials. In just 7 months, royalty revenue from this program saw a 132% increase in royalty revenue compared to combined 2 years royalty revenue with the previous vendor. YGS and Adweek are building upon this successful relationship, by continuing to share new ideas to grow revenue.
132% Increase
in royalty revenue compared to combined 2 years royalty revenue with the previous vendor