Company Culture
Revenue Strategies
Combating 'The Great Resignation'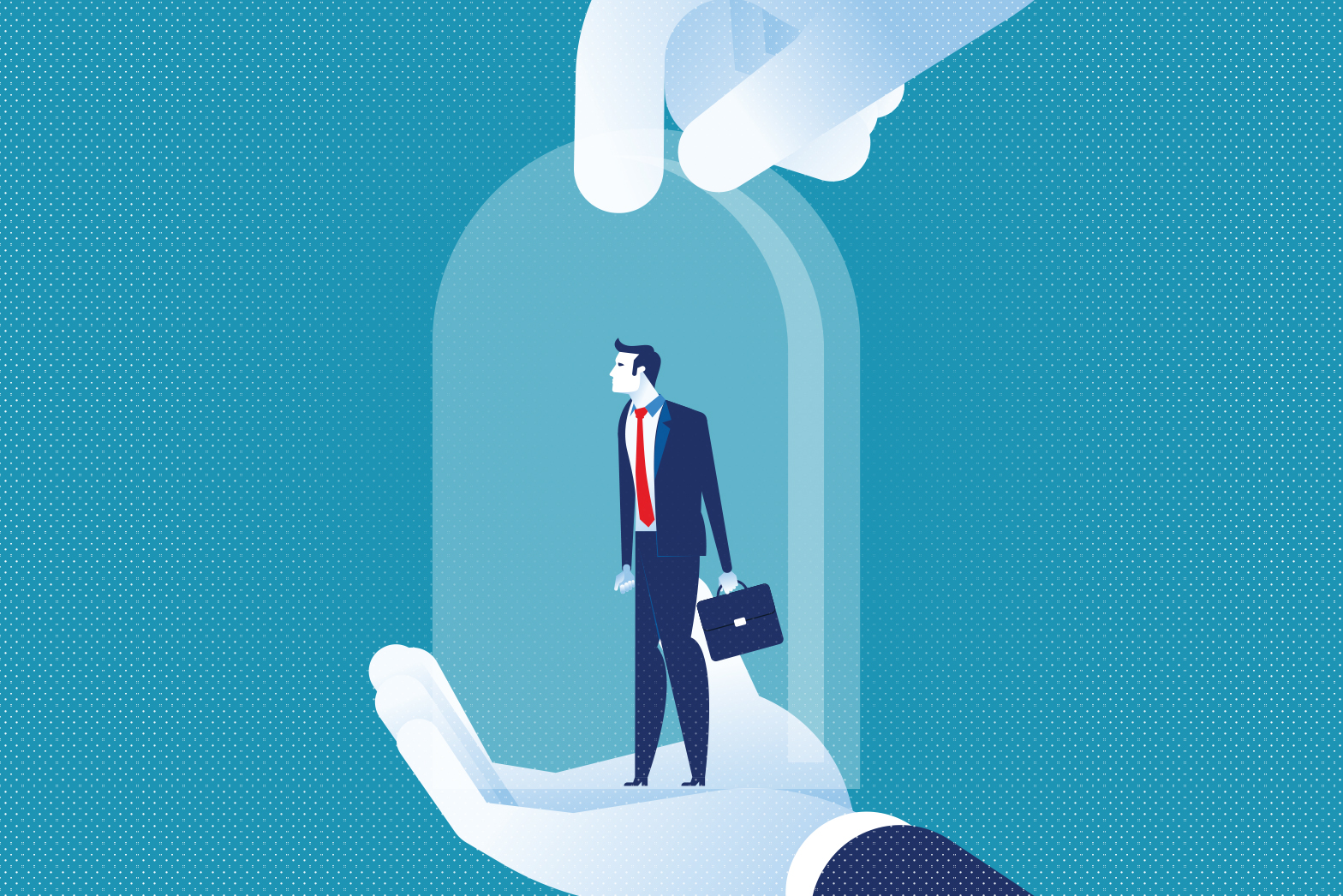 Acquiring and retaining talent has become tricky for employers lately. Earlier this year, SHRM noted more than half of employees surveyed in North America plan to look for a new job in 2021, while a quarter of workers plan to quit their jobs outright once the COVID-19 pandemic subsides and recruiting efforts ramp up. There's no better time than now to enact actionable employee retention strategies to reduce the negative financial impact of staff departures and help you retain the talent you need to operate your organization. To aid you in this pursuit, we're providing five tips on how to boost organizational culture and curb employee turnover.
1. Invest in Leadership
While many factors can influence whether an employee chooses to stay with an association or go, the style and approach of senior leadership and the opportunity or lack thereof for growth are often factors. Robert Hicks, Group HR Director, Reward Gateway, underscores the former consideration by pointing to the phrase: "People don't leave jobs, they leave managers." Understanding that research shows when organizations invest in leadership development programming there is a reduction in associate turnover, YGS redesigned its approach to leadership development in early 2020 to prepare associates for future leadership opportunities and drive individual and organizational change.
As YGS's Vice President, associate engagement & talent development, it has become apparent to me that leadership initiatives help us to think differently, to understand what is possible, and make way for the empowerment of our associates. All of this enables us to establish stability through the retention of our associates amid an incredibly challenging marketplace brought about by COVID-19. YGS launched its leadership initiative in January 2021, designed to develop a real-time performance management practice that adds to a more positive work experience for associates by:
Improving leader and employee understanding of and experience with performance management.
Creating a strong performance feedback culture by increasing a leader's knowledge, skills, ability, and time commitment to coaching performance. 
Focusing on employee strengths and rewarding employee performance.
Improving relationships between leaders and employees via established communication and trust. 
By strengthening the experiences of all associates, this initiative contributes to an organizational culture that drives business impact. Your organization can also employ leadership advancements focused on developing the skills and self-confidence leaders need to achieve an enhanced level of motivation and a renewed commitment to the association. All of this contributes to the cultivation of talent across an organization.
2. Treat All Employees at All Levels With Respect
This notion seems so obvious you might think it goes without saying. However, this concept goes deeper than one might think. In order to truly treat all employees with respect, leaders must:
Treat others as they would like to be treated—with courtesy and kindness.
Encourage all employees to share their ideas. By implementing active listening, leaders can then use the ideas of others, thus demonstrating their value.
Praise more than criticize. While we know outright demeaning employees should never happen, leaders should also avoid micromanaging as doing so disempowers employees and deprives them of opportunities to acquire the confidence they need to learn and grow. Constructive criticism has its own inherent value, but leaders must be sure employees feel as though their contributions to the organization are acknowledged and valued.
3. Foster Trust and Emotional Wellness
Open and honest conversations between senior management and employees will not only help to obtain and retain employee trust but will also enable employees to feel at ease approaching leadership with work-related issues. A new report from performance management solution 15Five found that employees—especially younger generations—need emotional support from their managers and employers. The majority (90%) of employees surveyed said that they perform better when their organization actively supports their emotional wellness. Therefore, the benefit of valuing emotional wellness and creating connections is twofold.
4. Create a Culture of Continuous Recognition and Internal Mobility
In addition to inspiring your employees to engage, performance recognition helps develop a positive workplace culture and employee experience. According to one study, 63% of employees who were "always" or "usually" recognized said that they are "very unlikely" to job hunt in the next 3-6 months.
As an SHRM study reports, employees who have the opportunity to move around within a company, whether to new jobs in different departments or by promotions, are more likely to stay with that company. A study of 32 million profiles of active LinkedIn users who have worked at a larger company (one with more than 500 employees) since 2013 found the likelihood of an employee staying with a company decreases as the years pass. But employees who were promoted within three years of being hired have a 70% chance of staying on board, and those who made a lateral move have a 62% chance of staying. Those who were not promoted and who did not change jobs internally have only a 45% chance of remaining.
5. Develop Competitive Offerings and Be Responsive to Employee Wants and Needs
Employee retention and recruitment will improve once your organization ensures it's competitive in terms of rewards, developmental opportunities, quality of the work environment, and consideration of work/life balance.As SHRM reports, prior to COVID-19, research found that nearly a third of workers sought out a new job because their current workplace didn't offer flexible work opportunities. After 2020, many workplaces have remote work and flexible scheduling options that have been put to the test, and more employees have realized the advantage of remote and hybrid work. Use this new flexibility to your organization's advantage by evolving the requirements of your job positions.
Final Thoughts
The appeal of your organizational culture plays a critical role in acquiring and maintaining talent. We are grateful for partners who continue to inspire us and are here to support you in any way we can. We hope these tips help to take your organizational culture to the next level. Have your own ideas on how to improve employee retention? We're all ears!