YGS Responds to the Global Paper Shortage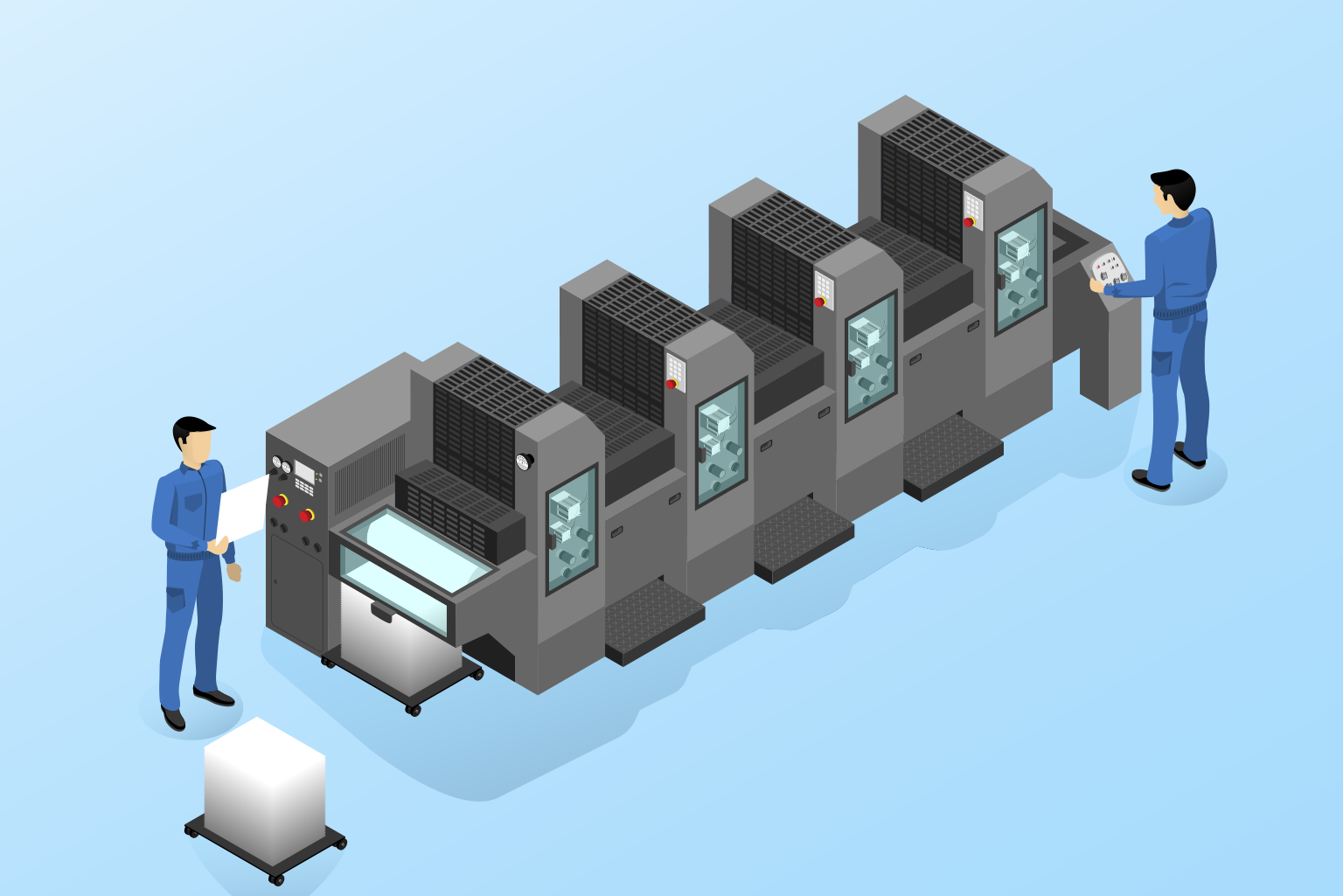 As the pandemic persists, continued disruptions and delays in the supply chain are affecting a wide range of paper products. Nationwide, printers are seeing massive paper shortages, and their clients are feeling the impact. Some stocks are simply not available to some printers. Others are taking much longer to be delivered and may be priced substantially higher.
It's a challenge YGS takes very seriously. So seriously, in fact, that we have been working on solutions for the past 18 months as we anticipated and prepared for the current situation. We have been, and continue to be, actively exploring a range of creative solutions. Let's begin with the primary causes of this current shortage and then move onto some of YGS's solutions.
CAUSES OF PAPER SHORTAGE
There are multiple reasons for the current global paper shortage, most stemming from the COVID-19 pandemic in one way or another.
Labor Shortages
Put simply, there aren't enough people to run the machines at the mills, or enough truck drivers, rail workers, and longshoremen to move what products there are, driving up transport times and costs. Resulting from COVID—plus newly implemented federally mandated standards and increased demands on drivers to deliver other ecommerce goods—there are labor shortages from production through delivery and at every level of the supply chain.
Raw Material Shortages
Material shortages and supply chain disruptions are everywhere, as a quick scan of the news will show. Paper mills have little to no inventory. And in just the past year, wood pulp has gone up over 50%, according to the Bureau of Labor Statistics. As demand for wood and wood pulp increases, there just isn't enough to go around to produce the end product, worsening delays and increasing costs.
Challenges at the Ports
Because of labor shortages and port congestion resulting predominately from COVID cases and restrictions, vessels are unable to offload quickly. A lack of longshoremen has even caused many ocean carriers to cancel voyages. The ripple effect is that the rate at which shipping containers are recycled back into service has been decreased, compounding the shortage of empty containers and causing a dramatic spike in container costs. A jam in the Suez Canal certainly didn't help matters.
YGS OFFERS CREATIVE SOLUTIONS TO THE SHORTAGE
Starting back in 2020, YGS anticipated potential supply challenges and strongly believed there would be a resurgence in demand for print. Our response? We purchased proactively, purposefully filling inventory to ensure the greatest chance of maintaining our supply of digital and traditional offset paper.
In addition, we diversified our supply chain to maximize our ability to obtain paper and related print materials. While this approach cannot guarantee success in every instance, it vastly increases our chances of being able to fulfill our customers' needs as these challenges likely persist well into next year or even 2023.
At YGS, we have been creatively solving problems since our founding almost 50 years ago. Our paper buying power, project management services, consultation on alternative approaches in paper stock (both basis weight and surface finish), and close client and vendor relationships empower our partner companies to continue to run profitable print and direct mail marketing efforts.
Contact us today, and let's explore solutions that work for you.