Farewell, Fragmentation. Hello, Integrated Marketing!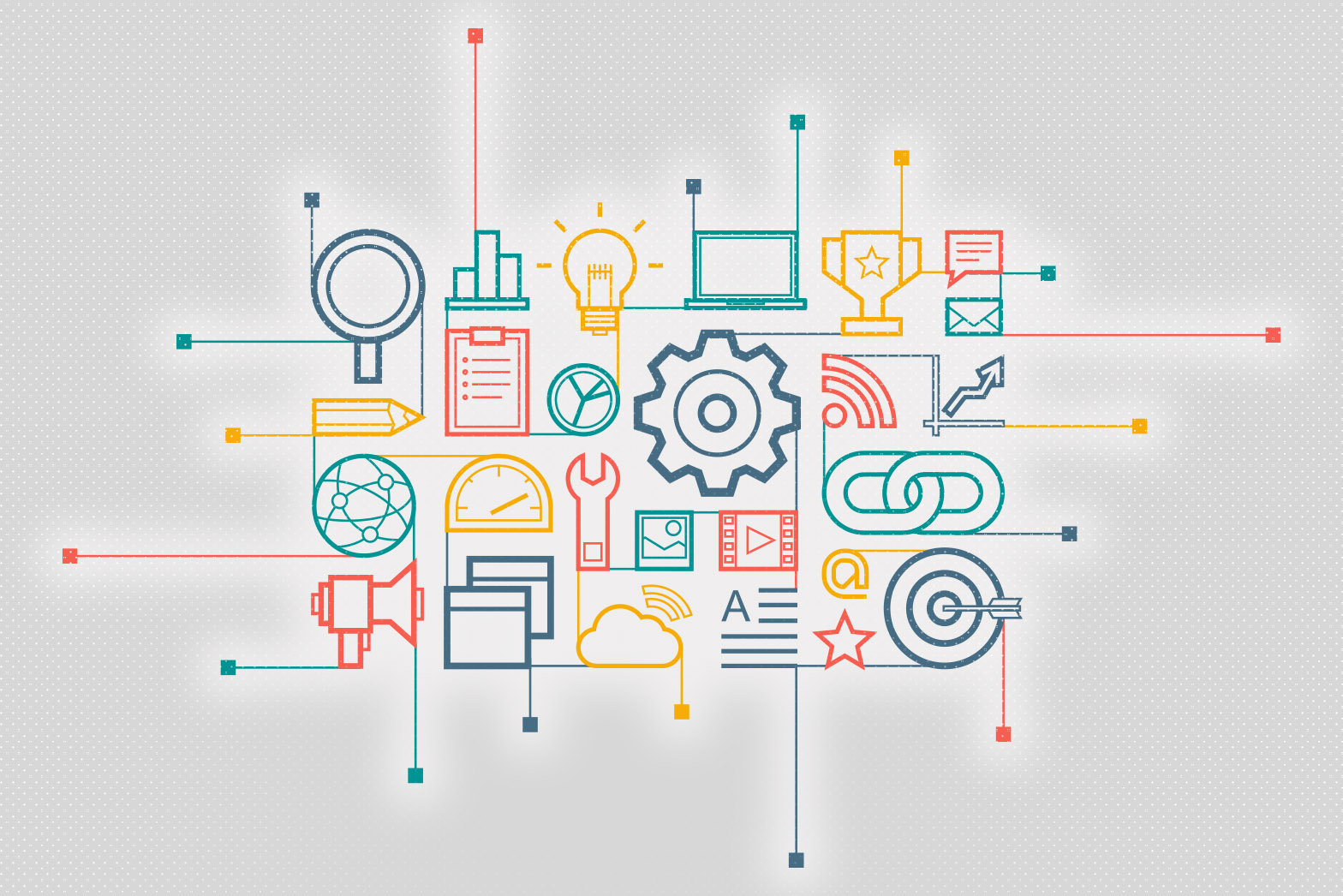 It's not just another catchphrase: Integrated marketing is a strategic communications approach that brings consistency and coherence to the complexity of creating and delivering valuable messages to your target audience. By definition, integrated marketing refers to the process of aligning and coordinating a marketing organization to deliver a consistent, seamless, customer-centric content experience across all channels. And according to Kantar Millward Brown, integrated campaigns are 57% more effective at building brands.
Now that we've covered what it is, let's look at how to establish an integrated marketing campaign.
BEGINNING IS AS EASY AS 1, 2, 3
Understand Your Audience: What do they want? What are their habits? What media do they consume, and how do they consume it? You can delve deeper by evaluating what your audience experiences through primary research with market trends, seasonal needs, and historical patterns.
Understand Your Brand: It sounds like a no-brainer, but you truly need to understand how your mission/brand relates to your target audience's needs to determine the right marketing mix.
Bring All the Players into Planning: Make sure your internal team and any outside marketing partners are on the same page.
Once you've laid this foundation, you can move onto goals, channels, and more.
DETERMINE YOUR OVERARCHING CAMPAIGN GOAL
Before you consider what channels will be part of your integrated marketing campaign, you must determine the overall goal.
SELECT YOUR MARKETING CHANNELS AND SET GOALS FOR EACH ONE
Utilizing a variety of marketing channels will broaden the reach of your message, and your overarching integrated marketing campaign goal will likely inform what channels you use. Keep in mind different channels have different strengths and weaknesses, and different types of content suit different channels better. Don't get discouraged if you see one or more channels plateau. Rather, consider any said setbacks as opportunities to add, remove, or test new channels.
DEFINE YOUR AUDIENCE PERSONAS BY CHANNEL
Without knowing the target audiences of your channels, you'll be shooting in the dark. While there will inevitably be some overlap, you'll need to understand exactly who you're talking to on each medium and how you can tailor those specific assets to be the most successful.
IDENTIFY YOUR CHANNEL MANAGERS
Every marketing team differs. You may have different people (or entire teams) in charge of different channels, or one person may be at the helm of it all. Either way, you must determine who specifically will be in charge of ensuring their channel(s) is aligned with the campaign.
This utilizes and fosters expertise on channels (with regard to audience, optimization tactics, posting cadence, reporting strategies, etc.). Because putting one person in charge of all channels may be overwhelming and could cause the content and campaign to suffer, strive to share channel management responsibilities across at least a few people.
CREATE ADAPTABLE MARKETING ASSETS AND CONTENT
As copywriting, graphic design, and other creative processes take center stage, be mindful that one way you can keep your campaign consistent (and ease your workload) is by repurposing content on different channels. Just be sure any creative assets you create and repurpose align with your brand guidelines and are consistent with each other. You might even find it helpful to create a set of brand guidelines for your integrated marketing campaign.
LAUNCH, MEASURE, AND ITERATE YOUR CAMPAIGN
It's time to put your campaign to work—but that doesn't mean you're done! In order to evaluate the success of your integrated marketing campaign, you will want to track metrics of the key performance indicators (KPIs) relating to your overarching campaign goal (e.g. boosting brand awareness, rebranding, new product, etc.). This kind of evaluation will allow you to learn from each integrated marketing campaign and apply insight garnered to future campaigns.
CONCLUSION
Integrated marketing is about more than just having the same slogan, identity, and brand colors on every marketing channel; it's about creating a coherent story. When mixed messages are eliminated in your marketing, a unified, seamless experience is created across all channels for your audience.
At YGS, we enjoy analyzing challenges for our clients from an integrated marketing perspective. We're dedicated to understanding your brand and your target audience so we can provide recommendations and help you craft the right messages, mediums, and mix that will make the biggest impact.
If you have questions about our process or just want to discuss how we can help, shoot us a message.