Keep Connections Going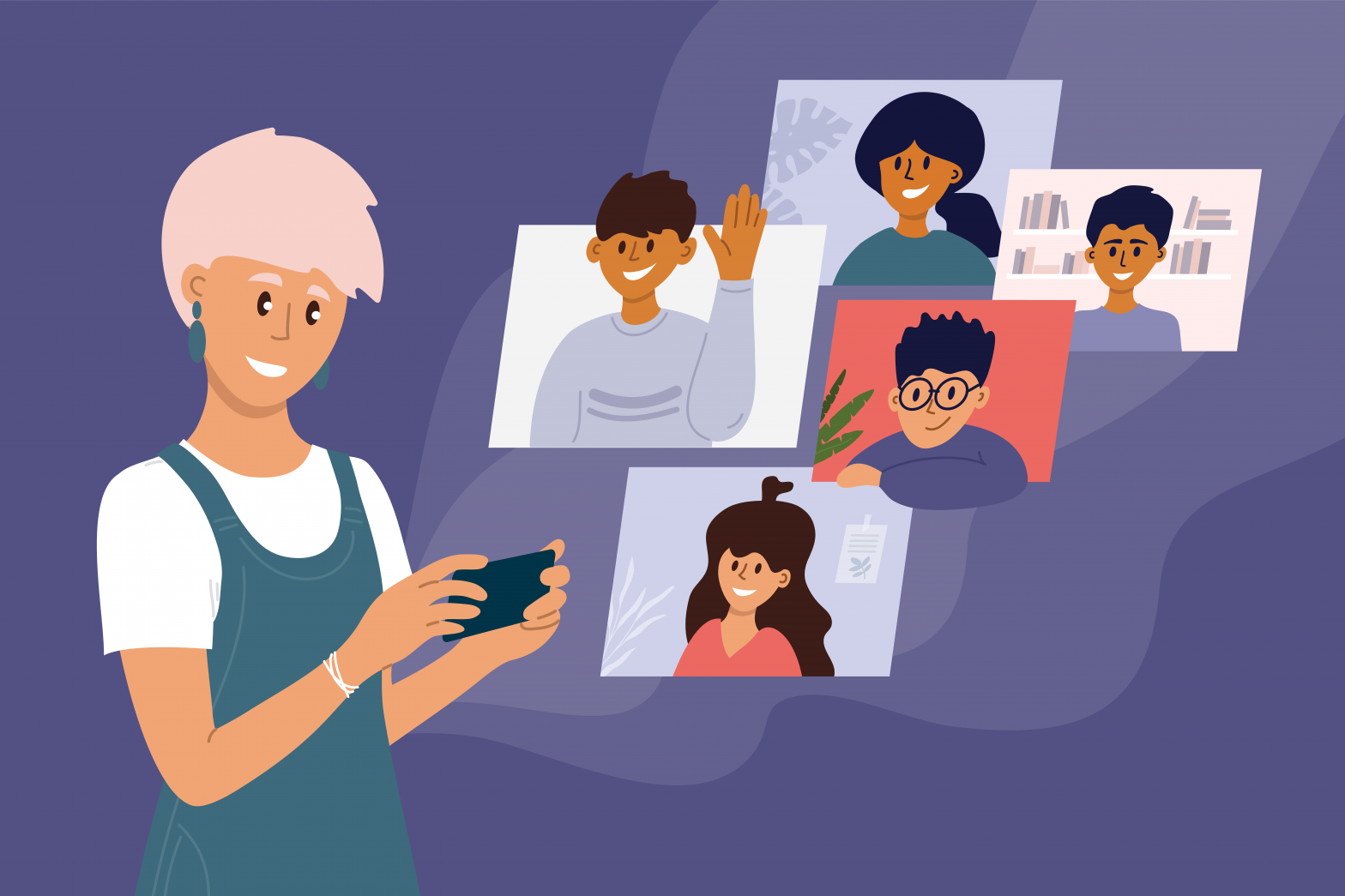 Let's face it: We've all learned much more than we ever cared to learn about virtual event and video conferencing platforms over the past 12–15 months. Not all that we've experienced during that span of time has been for naught, though. Virtual events have given meeting planners the benefit of transitioning attendees from a general session to a networking break with the click of a button.
As events industry professionals, you are tasked with creating an experience for attendees that is primarily informative and educational, but also engaging and fun. Here are some tips to encourage attendees to connect with one another throughout the course of your virtual event.
1. Create opportunities for like-minded attendees to connect.
From a large session, create breakout rooms or another space for attendees to connect with others who share the same viewpoint on an industry topic or who have experienced a common problem. These small groups will bring your event to life by providing opportunities for natural conversation, answers to questions, and mingling.
2. Walk a mile in your attendees' shoes.
It's likely that your attendees have already participated in endless hours of online presentations and other meeting content leading up to, and possibly following, your scheduled networking event. Keep your networking event engaging and interactive! Virtual solutions for escape rooms, trivia nights, workouts, or meditation breaks are great ways to break up or end the day. With a little extra preparation before your event, attendees could connect for a cooking demonstration, mixology session, or wine tasting.
3. Extend your reach.
Consider opportunities that have a life beyond your 30-minute scheduled break. Virtual fitness challenges and platform gamification are great ways to give your attendees a reason to connect—and generate some friendly competition—with one another. Winners of these types of opportunities could be announced during a networking break.
4. Encourage attendance.
Incent participation by offering virtual gift cards (think meals, coffee, etc.), which are straightforward to purchase in bulk online and distribute using just the attendees' email address. With a little extra preparation, tangible deliveries (physical gift cards, mixology kits, or meeting/work from home essentials) can be in attendees' hands prior to the networking event.
5. Keep presentations short and sweet.
If your networking event includes the delivery of a presentation, try to keep the one-sided conversation component(s) short. Give your attendees as little reason as possible to mentally check out. If you have to present a slide deck, make sure that your content per slide is limited to just a few words, and present one idea at a time. This will aid in keeping attendees from reading ahead rather than listening to the broader concept(s) you're presenting.
If you need any assistance with planning your virtual event, don't hesitate to contact us. YGS is here for you!