Pros & Cons of Using Stock Photos in Your Marketing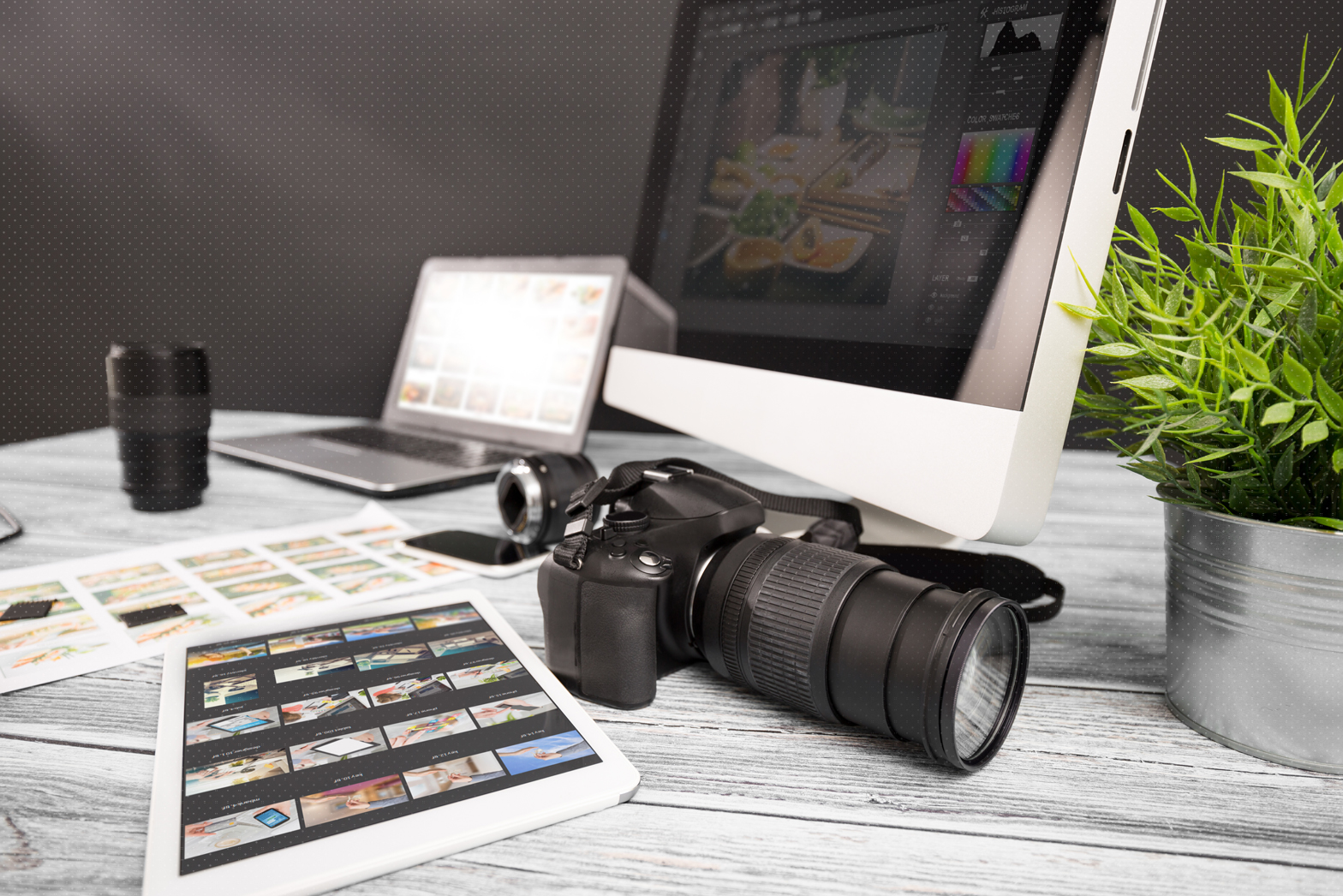 Images enhance marketing efforts, and stock photos are widely attainable to license for creative use. They have been around for almost 100 years and are now available all over the internet. According to Shutterstock, some of the most popular stock photos include people, travel destinations, animals, and food. While there's nothing wrong with integrating stock photos into your marketing collateral, it is important to know when it makes sense to purchase the rights to legally use these professional photographs, and when using stock photos should be avoided. To help you establish best practices, we've compiled the following pros and cons.
Pros
Fast and Easy
Using custom photos requires your organization to hire or assign a photographer, coordinate a photoshoot, and wait for images to be edited. All of this involves a lot of time. Using stock photos requires some vetting but can significantly abbreviate the production schedule of your project.
Affordable
Hiring a photographer costs money, and not all project budgets can accommodate this kind of expense. Since stock photos typically cost just a few dollars each, they will likely be the more affordable option. Keep in mind you can pay for an individual image or sign up for a monthly membership on stock photography sites.
Versatile
Countless photographers from around the world contribute quality images to stock photo sites. The variety of images available for use is vast, and stock photos can be used in many different ways. Finding the most appropriate image for your marketing scope and goals can be as easy and inspiring as typing a keyword and browsing through a library.
Professional
As long as you select a high-quality stock image for use, you can be confident it will look great. You can even choose the image size and file type you want before downloading to ensure your image will work for your purpose. Images for print require a much higher resolution than a social post, for instance, and most stock photo resources offer several versions to choose from based on your needs.
Flexible
While stock photos can sometimes come off as commonplace, they can be edited and enhanced to look original. This allows you to adapt borrowed content for your specific purposes.
Cons
Licensing Restrictions
Even though you're paying for a stock photo, you still have to follow licensing requirements. Some photos can only be used for editorial use and not marketing purposes, so be sure to read the fine print. Using a photo for purposes not covered in the agreement could have costly consequences.
Dime a dozen
There is no exclusivity with stock images, which means competitors could use the same images that you select. This has the potential to undermine your message and make your collateral feel fake or indifferent.
Cliché
Stock photos are often spotted for their lack of originality, and sometimes their triteness even errs on being comedic. You're only granted seconds to capture your audience's attention, so be mindful of the first impression stock photography makes before implementing it in your marketing, and always strive for something unique.
When to Use Stock Photos
Stock photos could be your best option when you're pressed for time or need to promote your organization but don't have the pictures to do so. Just be sure to source your stock photography from a reputable source, and keep in mind that the effectiveness of stock photography depends on how it's used throughout your marketing content.
When to Avoid Using Stock Photos
Because your website should represent your organization's personality and brand, it's opportune to use authentic visuals on this platform. You will more effectively communicate your organization's culture and philosophy by integrating unique photography featuring your specific associates, performance, and products. Since social media is riddled with stock photos, it's another platform on which using original photos will likely garner increased attention and engagement by demonstrating the unique personality of your brand.
Conclusion
When used methodically, stock images can practically and powerfully compliment your marketing. But for reasons indicated in this article, you should steer away from relying on stock photos entirely. Consider hiring a photographer to capture a wide range of content that can be used and reused on your organization's various marketing channels, and invite your associates to submit photos for use on social media, where candid content generates interest and interaction.