How to Return to Work Safely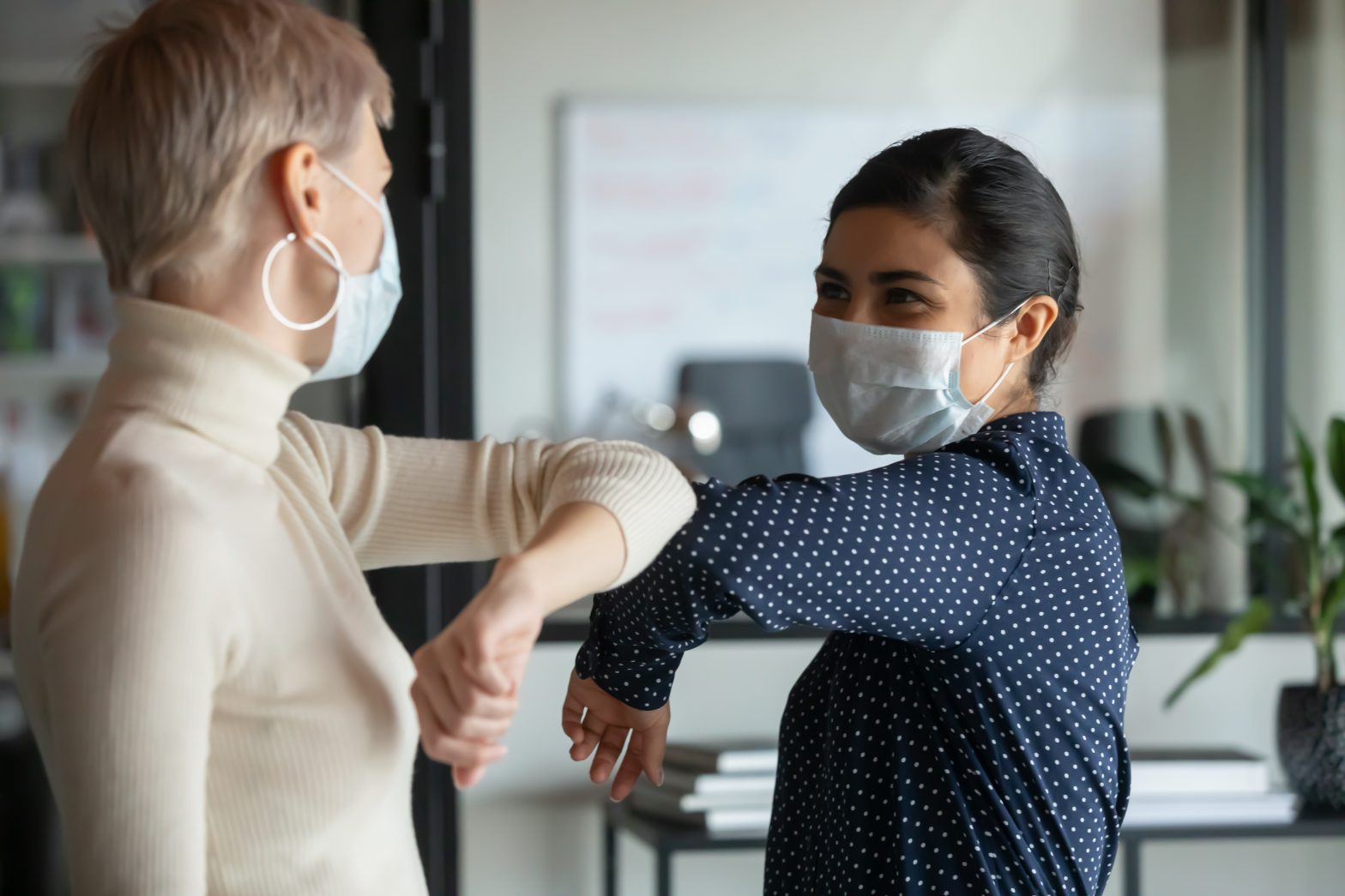 As the world slowly begins to reemerge from quarantine, many of you may be wondering what precautions are needed to provide a safe work environment for your employees. As with most COVID-19-related questions, the best course of action will be to visit the CDC website for research-based guidelines on effective cleaning and sanitation measures. But, in addition to cleaning practices, there are other actions to be taken at your workplace to promote safety and good health among your staff.
Let's cover some of the basic guidelines for returning to the office while the coronavirus pandemic is still at large:
Promote Hand Washing
Just as in the early days of COVID-19, frequent and thorough hand washing is key. Make sure your soap dispensers are replenished as needed. It is also recommended to provide employees with hand sanitizer that is at least 60% alcohol and encourage them to use it throughout the day, between hand washings.
Require Masks or Face Shields in Certain Situations
Although there's no need for an associate to wear a mask if they're sitting alone in their own office, masks should be worn for face-to-face interactions such as meetings or a visit to a co-worker's desk.
Practice Social Distancing
You're all aware of the six-foot social distancing guideline while in public. This same rule applies to work meetings. You may want to remove chairs from conference rooms to promote better social distancing and limit the amount of people per meeting to 10 or fewer. Providing a virtual-meeting call-in number is also a great way to help limit the quantity of people required in a room at any given time.
Don't Share Office Equipment or Supplies
Ask associates to refrain from using their co-workers' phones, office supplies, desks, chairs, or other office equipment. Provide associates with disinfectants such as wipes or sprays, so they can clean their work area frequently. And offer training on how to properly disinfect work areas.
Take Temperatures
Temperature screenings as employees enter the building will discourage associates from coming to work while they are sick. By preventing a feverish person from entering the building, you can avoid the spread of viruses and other germs. This practice is best enforced by requiring employees to enter through one main entrance of your building. That way, you can have one or two representatives stationed at that entrance at all times to facilitate temperature screenings.
Require Employees to Stay Home When They Feel Ill
Even though many people try to fight through feeling sick for the sake of keeping up with their work, you need to stress the importance of self-isolating during times of illness. You may want to revisit your telecommuting policy to give associates the option of staying home if they are sick but feel well enough to work. You can also offer more paid sick leave or unpaid sick days during this time.
Conduct Screenings for Visitors
Any visitors or delivery personnel could pose a risk to your business because they may not be required to follow the same hygiene and distancing protocols that you require of your regular employees. For this reason, it's important to ask a series of screening questions of any new visitor to your facility.
Hire a Specialized Cleaning Crew
Disinfecting surfaces is always a good idea in a workplace, but it's especially important right now. Visit the EPA's website to find a list of disinfectants that are approved for use against COVID-19, and make sure your cleaning crew uses cleaning products that have been proven to effectively protect against the virus.
Cleanings should also happen more frequently than perhaps they had been. If you're accustomed to only having your building professionally cleaned once a week, you'll need to upgrade your cleaning services—ideally having conference rooms or other communal spaces disinfected between each use.
Most professional cleaning crews should be familiar with these guidelines and are adhering to them in their daily work, but it doesn't hurt to have a conversation with your cleaning team and make sure they are aware of any new measures that must be taken during this time to ensure a thorough and effective cleaning regimen.
Restrict Communal Snacks for Now
Even though we all love when a coworker brings in donuts for the team to share, those morale-boosting gestures will have to be put on hold for now.
Although taking precautions against the coronavirus may not be very much fun, your employees will appreciate that you take their safety seriously and value their health. There's no sure-fire way to prevent the spread of COVID-19. But paying attention to all the latest developments and following the guidance of reputable, research-based sources (such as the CDC and WHO) can go a long way toward slowing the spread of the virus and protecting your employees.