Best

WORK

We measure our success by the success of our clients. Take a look at what we've accomplished for clients worldwide.
Water Environment Federation
Thoughtful, Resourceful Campaigns
WEF, an association for water and wastewater resource management professionals, needed YGS to highlight a couple of its water and wastewater management and recovery resource guides. YGS strategized and came through in a big way.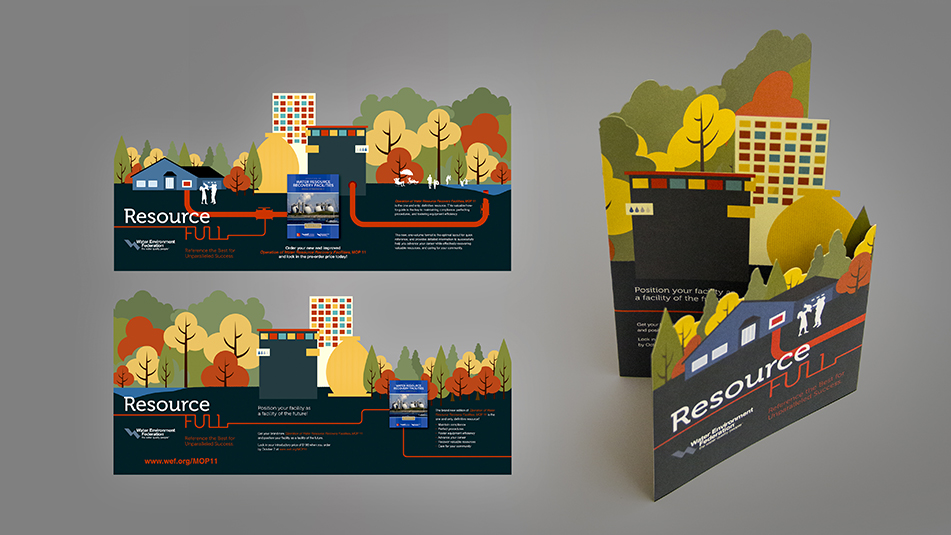 Challenge
WEF was looking to promote two of its regularly updated resource guides for its audiences, MOP8 and MOP11. Both campaigns needed guidance on conceptualization and tactics, as well as all complimentary deliverables, which included everything from print and digital ads to email blasts.
Results
YGS provided several engaging materials and helped WEF executive the campaigns flawlessly, first delivering the MOP8 pieces: print ads, digital ads, an email blast, a direct mailer, and a sign. Next, for the MOP11 campaign, YGS produced a print ad, a direct mailer, and two email blasts. All items were conceptualized, designed, and produced or printed in-house. This continued a successful relationship between YGS and WEF, leading to further collaborative campaigns in the future.