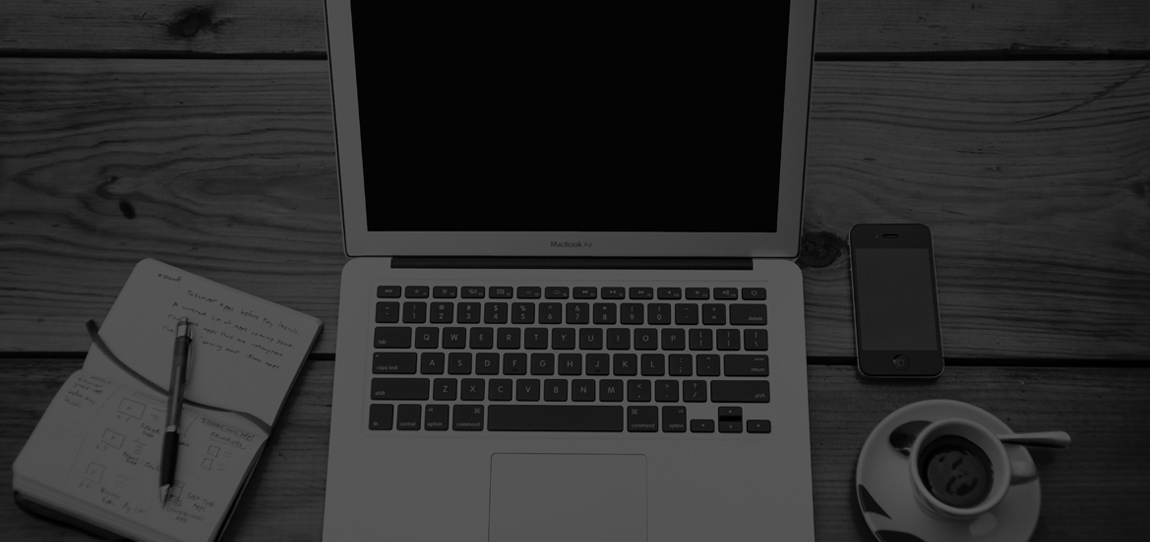 EXCEL Awards: Anatomy of a Gold-Winning Entry
Notice
: Trying to get property 'ID' of non-object in
/var/www/html/wp-content/themes/ygssite/single.php
on line
86
Notice
: Trying to get property 'ID' of non-object in
/var/www/html/wp-content/themes/ygssite/single.php
on line
87
Notice
: Trying to get property 'ID' of non-object in
/var/www/html/wp-content/themes/ygssite/single.php
on line
89
Notice
: Trying to get property 'ID' of non-object in
/var/www/html/wp-content/themes/ygssite/single.php
on line
90
Every year, Association Media & Publishing (AM&P) hosts the EXCEL Awards, which recognize excellence and leadership in nonprofit association media, publishing, marketing and communications. Since that is exactly what The YGS Group strives to do every day, earning an EXCEL Award is our version of acquiring the Holy Grail.
In the recent 2018 EXCEL Awards, YGS proudly won Gold for Promotional Content in the Special Report (Print) category. The winning project was the 5 Technology Trends to Watch book, which we created for our client, the Consumer Technology Association (CTA)™, a standards and trade organization for the U.S. consumer electronics industry.
With 5 Technology Trends to Watch being CTA's most popular annual supplement, the organization was looking for a total visual transformation. In general, the supplement aims to engage CTA's target audiences—technology media, entrepreneurs and consumers—with a strong emphasis on making it an easy-to-use resource for the media. This supplement was distributed as part of the 5 Technology Trends to Watch unveiling in October 2017 at the Innovate! and Celebrate global conference in San Francisco, and it was greeted by an immensely positive reception.
So, why did our revamped version win Gold? Let's break it down:
Bright, eye-catching colors and a geometric pattern-based design were used to breathe new life into the previously black-and-white publication of years past.
Raised spot UV ink printed on the cover and interior pages gave the book a tactile and almost holographic feel that pushed beyond the design to emphasize the idea that this was a truly special piece. Bonus: We applied the spot UV coating in-house using our specialty graphics capabilities.
A horizontal orientation and pocket sleeve were introduced to make the whole package feel special and worthy of holding onto.
The angled pocket sleeve showcased the precision needed to print two separate pieces—the cover and the pocket—that needed to align with a detailed, pattern-based "5."
Clean and contemporary charts and infographics strategically placed throughout the book served to both inform readers and add engaging visual elements.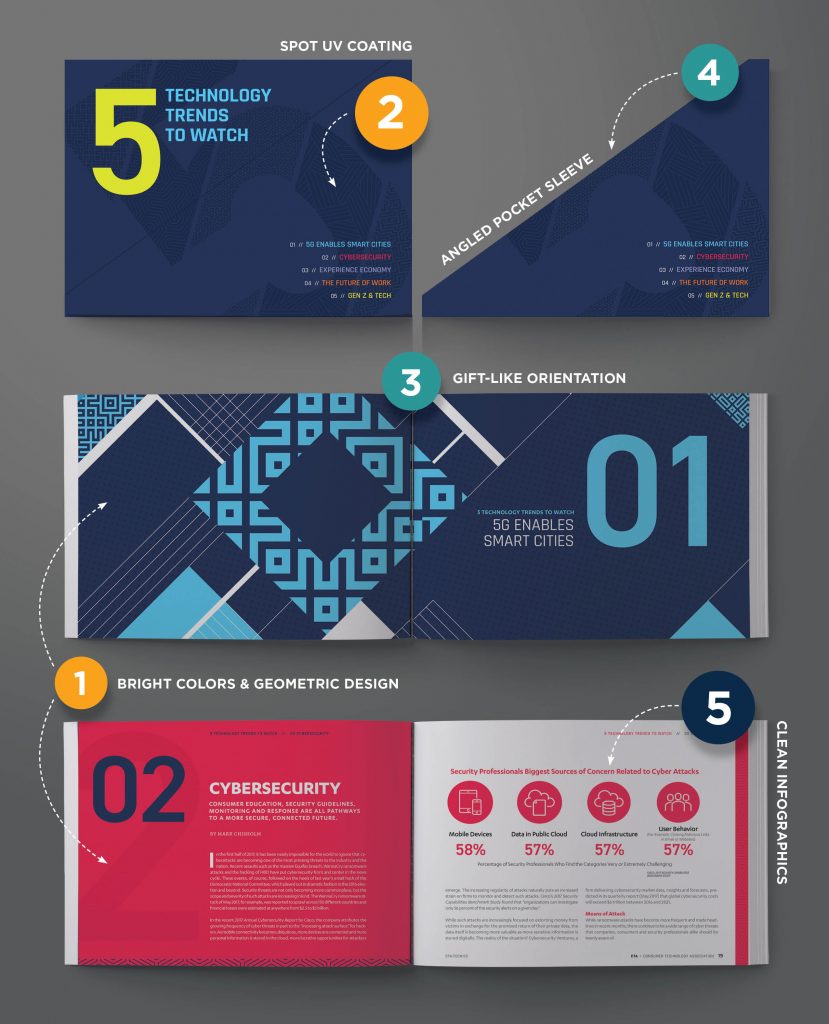 And that's how it's done! (Sorry, we just had to toot our own horn a tiny bit.) Obviously, we love what we do.
Do you need something redesigned? We have a whole slew of creatives on staff ready to help. Just contact outsidesalesreps@theYGSgroup.com and we'll be in touch.