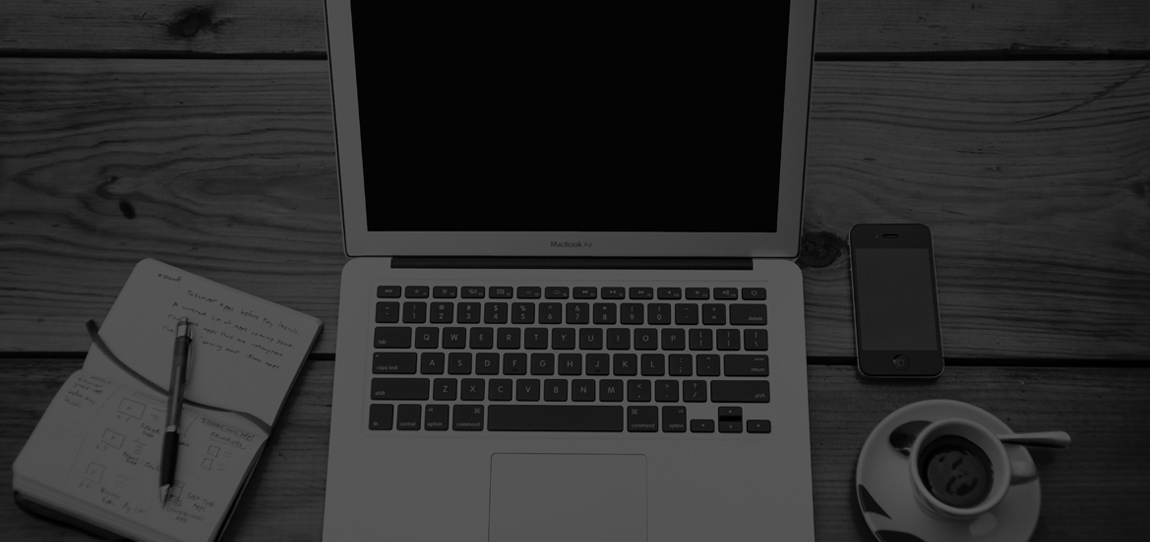 VP INFORMATION TECHNOLOGY
Technology Solutions
Position Location: York, PA
Hours: Full-Time 8:00 AM – 5:00 PM, Monday – Friday
Scope
The VP Information Technology will oversee the application – planning, development, implementation, maintenance, and security of the company's information technology, online infrastructure, systems security, and processes. The position will develop, plan, and implement an information technology strategy that meets the company's business needs, delivers optimal return on investment, and maintains utmost security. This position determines and formulates policies, procedures, and provides overall direction for information technology resources within the guidelines set up by the core leadership team. This position will provide consultative services and governance related to information technology to the various business entities of The YGS Group family of companies. Plan, direct, and coordinate the operational activities at the highest level of management with the help of subordinate executives and staff managers. This position reports to the President and will serve as a member of the Senior Leadership Team (SLT).
Essential Functions
This position exists to perform the essential functions of the position satisfactorily. Reasonable accommodations may be made to enable individuals with disabilities to perform the essential functions.
Planning
Actively participates in defining the strategic direction of the company.
Identifies and recommends modern technologies and services that will improve efficiency, processes, and operations; reviews requests for additional services and upgrades, assessing the costs and benefits to the organization.
Establishes long-term information technology needs across the organization and plans strategies for developing systems and acquiring the software and hardware necessary to meet those needs.
Facilitates preparation of project plans and proposals, outlining project objectives, information technology requirements, and analytical and programming staffing requirements for proposed systems.
Provides governance and consultative support as top-level contact in determining information technology requirements and/or solutions across the various company entities.
Leadership
Plans and determines appropriate staffing levels to ensure adequate support of business operations.
Recruits, interviews, hires, and trains management and professional-level staff within the information technology department.
Provides ongoing leadership of the information technology team.
Oversees the schedules and responsibilities of the information technology team and ensures adequate coverage and end user support across multiple locations, and shifts.
Develops and implements onboarding and training plans for associates to ensure they successfully acclimate to their position within the organization.
Ensured team members have opprotunities for continued education; and are well positioned to maintain pace with technological advancements in support of company operations and strategic direction.
Conducts quarterly performance evaluations that are timely, constructive, and representative of team members contributions.
Collaborates and identifies ways information technology can assist the company in achieving business and financial goals, coordinate activities and resolve problems.
Operations
Oversees the daily operations and ensures the effective and efficient use of the information technology infrastructure, systems, and resources across the organization, so that prompt modernization and upgrades of various technologies and systems are performed as needed.
Ensures the integrity and reliability of computerized information systems, communication systems, and office systems including the security of data acquired and stored.
Ensures that IT and network infrastructure adequately support the company's computing, data processing, and communications needs. Implement corrective action plans to solve organizational or departmental problems as they arise.
Coordinate cyber security controls around all internal infrastructure, systems, processes, end users, etc.
Oversees projects and assignments within the Information Systems (IS) department. Communicates goals, projects, and timelines of the company to the department; plans ways to execute those goals within the department.
Analyze operations to evaluate performance in meeting objectives or to determine areas of potential cost reduction, program improvement, or policy change.
Negotiate or approve contracts or agreements with vendors or other organizational entities. Synchronize vendor management around applications, networks, telecommunications, help desk, at all company sites.
Financial
Prepare budgets for approval, including those for funding or implementation of programs.
Prepare or present reports concerning activities, expenses, budgets, government statutes or rulings, or other items affecting businesses or program services.
Analyze operations to evaluate performance of a company or its staff in meeting objectives or to determine areas of potential cost reduction, program improvement, or policy change.
Approves the purchase, rent, lease, license, or other acquisition of hardware, software, or services needed to meet company needs.
Risk Management
Actively participate in acquisition due diligence to ensure risk is controlled.
Request and oversee forensic analysis in response to cyber security threats.
Ensures compliance with government and other industry regulations that apply to information technology, data security, and business operations overall.
Interpret and explain policies, rules, regulations, or laws to enable decision making which protects the interests of the business.
Directs and coordinates professional services such as systems analysis and design, feasibility studies, and programming of information, communication, and automation systems.
Will also serve as a member of the organization's compliance team.
Performs other duties as assigned.
Education
Bachelor's degree in business administration, computer science, or information technology, or related field, required.
Master's degree in relavant field, preferred.
High school diploma or GED required.
Competencies
Leadership.
Ethical Conduct.
Personal Effectiveness/Credibility.
Performance Management/Coaching.
Agile.
Strategic Thinking.
Business Acumen.
Project Management.
Financial Management.
Technical Capacity.
Problem Solving/Analysis.
Communication Proficiency.
Team Orientation.
Customer/Client Focus.
Management Responsibility
This position does manage others.
Knowledge, Skills, and Abilities
Knowledge and application of business and management principles involved in strategic planning, resource allocation, leadership technique, production methods, and coordination of people and resources.
Knowledge of relevant information technology systems and equipment, policies, procedures, and strategies to promote effective security operations for the protection of the organizations people, data, property, and facilities.
Knowledge of SOC 2 Compliance, HIPAA Compliance, best practices in Vendor Security, and Incident Response Management.
Knowledge of cloud based, data access and sharing software such as Microsoft SharePoint.
Experience with Azure, AMS, or other cloud service providers.
Experience with VMware, Windows AD environments, storage networks, DHCP, and DNS.
Knowledge of Linux, Windows, and Mac operating environments.
Knowledge of relational database management system software, database reporting software, user interface and query software.
Knowledge of document management software such as Adobe Systems, Adobe Acrobat.
Thorough understanding of information technology best practices and their application.
Skilled in identifying complex problems and reviewing related information to develop and evaluate options and implement solutions.
Solid judgement and decision-making skills.
Versed in negotiations of business contracts.
Establishing and maintaining effective working relationships with other department staff, management, vendors, and clients.
Effective project management skills, ability to manage multiple, high profile, competing projects.
Strong management, coaching, consultative, and leadership skills.
The ability to work under pressure, manage resources and timelines effectively, maintain composure, and reasoning.
Excellent ability to conceptualize long-term business goals and develop orderly processes to accomplish those goals.
Ability to convey technical information in an accessible and understandable manner.
Analytical, ability to problem-solve, and troubleshoot technical and business issues.
Physical Requirements
Physical demands described here are representative of those that must be met by an associate to successfully perform the essential functions of this job.
This position is stationary 80-percent of the time.
Position works in office areas regularly. Temperatures are regulated through systems.
The individual will regularly operate a computer and other office machinery, such as a calculator, copy machine, and computer printer as needed.
The person in this position frequently communicates with coworkers, customers, and business partners to complete work assignments. Must be able to exchange accurate information in these situations.
This position frequently communicates with members of cross functional teams, and internal and external customers. Must be able to exchange accurate information in these situations.
Must communicate, listen, hear, speak, converse with, and/or convey information as needed.
Must see, detect, determine, perceive, identify, recognize, judge, observe, inspect, estimate, and assess information as needed.
May carry weight, lift (to a height of 3–4 feet), transfer, position, or remove materials up to 20 pounds regularly, up to 50 pounds occasionally, occasionally, and up to 70 pounds, infrequently.
Will use feet and legs to climb stairs, on occasion ladders/lifts, balance, ascend, and descend as needed to complete work assignments.
Travel
Valid driver's license and reliable transportation required.
Periodic travel may be required to attend work related conferences, client meetings, and other YGS-related events, as needed.
This position may require occasional distance travel and overnight stays of approximately 10% of total hours to attend conferences, and industry events whereby YGS is attending, presenting, or exhibiting.
To apply, submit your resume to careers@theYGSgroup.com.
Notice to All Applicants: This posting is not intended to provide an all-inclusive list of duties, rather to provide an overview of essential functions and basic duties. Requirements, skills, and abilities included, have been determined to be the minimal standards required to successfully perform in the position. In no instance, however, should the duties, responsibilities, and requirements delineated be interpreted as all-inclusive. Employment with The YGS Group is at-will. The employment process with The YGS Group includes a pre-employment background check and post-offer physical and drug screen. The YGS Group is an Equal Opportunity Employer and Drug-Free Workplace.