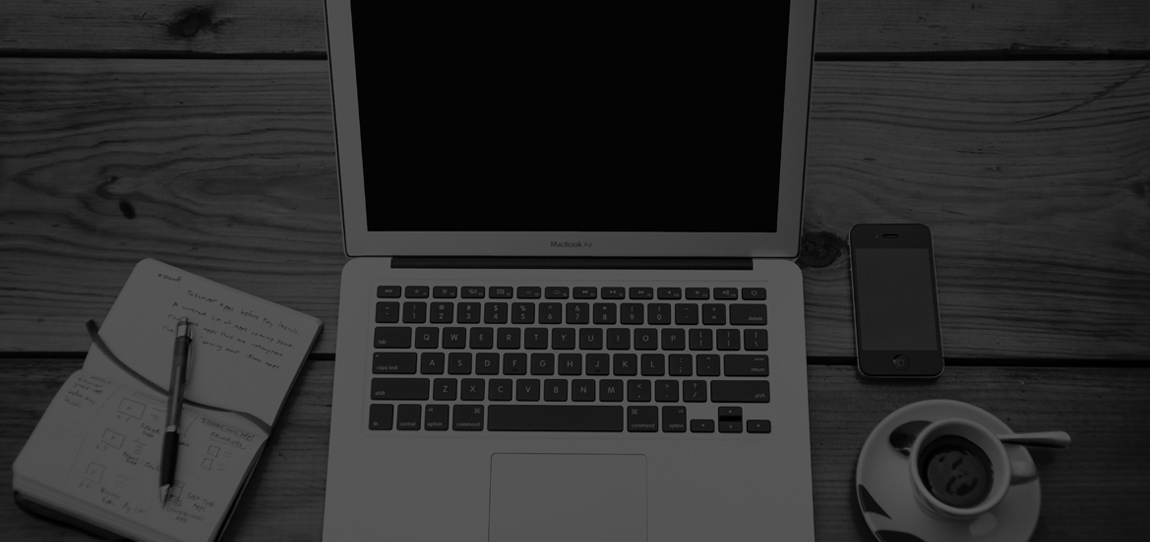 MANAGER, FULFILLMENT OPERATIONS
Print Solutions
Position Location: York, PA
Hours: Monday–Friday, 8:00 AM–5:00 PM
Scope: The position is responsible for managing the day-to-day direction of the fulfillment center of the company, across all shifts. This position will plan and coordinate the handling of all fulfillment activities in accordance with organizational policies and in accordance with contractual obligations. The position interacts regularly with the Director of Inventory & Fulfillment, and other Production Solutions department leaders, Scheduler, Account Managers, peers, and individuals across the organization to ensure that the company's fulfillment operations remain profitable, efficient, and effective. The position provides ongoing direction to the associates responsible fulfillment operations to ensure desired outcomes are achieved. The position is responsible for all related operational systems, equipment, and processes and ensuring that they are continuously evaluated for proper operation, relevance, utilization, and efficiency. The position is responsible for the effective administration of our performance management program and must ensure a high level of associate engagement and continued, real-time coaching, to ensure desired performance outcomes are achieved, the successful implementation of processes and management improvement methods to reduce rework, generate higher ROI, optimize workflow, and encourage innovation. The position will report directly to the Director of Inventory & Fulfillment
Essential Duties: This position exists to perform the essential functions. Reasonable accommodations may be made to enable individuals with disabilities to perform the essential functions.
Leadership and Performance Management
Plan, organize, or manage the work of team members to ensure that the work is accomplished in a manner consistent with organizational requirements.
Monitor operations to ensure that staff members comply with administrative policies and procedures, safety rules, environmental policies, or government regulations.
Develop and document standard and emergency operating procedures for receiving, handling, storing, and the fulfillment of orders or salvaging products or materials.
Establish and monitor specific supply chain-based performance measurement systems.
Interview, select, and train fulfillment personnel.
Establish performance goals and metrics for each associate, review the associate's performance outcomes for each of these goals during associate regularly scheduled one-to-one meetings.
Conduct at a minimum, monthly one-to-one meetings with each team member. Provide performance metrics and review outcomes to determine performance effectiveness.
Conduct at a minimum, monthly team meetings for purposes of sharing information, completing after action reviews, training, and discussing other business-related updates.
Prepare for and participate in monthly coaching sessions and quarterly calibration meetings. Prepared performance analytics for discussion.
Prepare information for each fulfillment customer to enable timely and accurate billing.
Systems and Reporting
Collaborate with other departments to integrate fulfillment with business systems, processes such as customer sales, order management, accounting, or shipping.
Partner with VP Production Solutions and Director of Inventory & Fulfillment to analyze expenditures and other financial information to develop plans, policies, or budgets for increasing profits or improving services.
Work with the Director of Inventory & Fulfillment to prepare and manage departmental budgets.
Analyze the financial impact of proposed fulfillment center changes.
Advise other departments as needed of fulfillment charges for customer accounts.
Maintain metrics, reports, process documentation, customer service logs, and training and safety records.
Implement specific customer requirements, such as internal reporting or customized fulfillment metrics.
Document and implement organizational process and or policy changes.
By customer, enable accurate billing information is accumulated and processed for the billing department.
Inventory and Materials Management
Receive and count inventory and record data manually or on computer. Complete order receipts.
Determine proper storage methods, identification, and stock location, based on turnover, environmental factors, and physical capabilities of facilities.
Stock shelves, racks, bins, with new or transferred materials. Store items in an orderly and accessible manner in racks and bins. Identify all items by SKU and bin locations.
Monitor inventory levels of products or materials in fulfillment center.
Examine and inspect inventory and materials reporting any damage or shortages.
Compare shipping documents to items received to ensure that shipments are correct.
Complete periodic inventory or examine materials to identify items to be reordered or replenished. Initiate replenishments at agreed upon custom levels.
Recommend disposal of excess, defective, or obsolete inventory.
Dispose of damaged or defective inventory and materials. Update counts as needed.
Keep records of out-going orders.
Record shipping information and complete billing reports and submit timely to accounting.
Prepare documentation for contracts, transactions, or regulatory compliance.
Attach identification information to materials, inventory items, or bins.
Receive client shipments. Inspect shipments to ensure condition and counts. Send information, materials, or documentation to corporate headquarters.
Purchase materials, equipment, or other resources, in accordance with YGS purchasing.
Daily Operations
Confer with department heads to coordinate fulfillment activities, such as production, pick/pack, kitting, and shipping with interdepartmental product transfers.
Manages the activities of the fulfillment center to include receiving and fulfillment of products or materials.
Read orders to ascertain specifics such as bin numbers and quantities of materials.
Obtain inventory and materials from bins or shelves. Issue or distribute materials, and supplies based on information from incoming requisitions.
Pick and pack items to complete fulfillment orders.
Review work orders, or demand forecasts to estimate peak -performance periods and to issue work assignments.
Analyze all aspects of fulfillment to determine the most cost-effective or efficient means of fulfillment processing.
Resolve problems concerning fulfillment order processing, or customer issues.
Ship products via LTL, USPS, FedEx, and UPS as described by customer desire and YGSW freight rates.
Resolve customer complaints or problems.
Additional time as needed to meet the needs of the business.
Other duties as assigned.
Safety
Plan, develop, or implement fulfillment safety and security programs and activities.
Inspect physical conditions of fulfillment center, equipment, and place orders as needed for maintenance, repairs, or replacements.
Monitor fulfillment materials and processes to ensure compliance with regulatory or legal requirements.
Clean racks, bins, and aisles. Clean and maintain supplies, tools, equipment, and racking areas to ensure compliance with safety regulations.
Operate equipment such as forklifts.
Develop safety standards, policies, or procedures.
Ensure proper lighting and visibility of racking and workspace.
Education:
High School Diploma or GED equivalent, required.
Bachelor's Degree in Logistics, Supply Chain Management, or related field, or combination of education and equivalent work experience, preferred.
Minimum 5 years of related experience in management of a high-volume commercial print, manufacturing environment, with multiple concurrent projects complimentary to the duties of the job OR demonstrated ability to meet the job requirements through a comparable number of combined years of work experience and education.
Knowledge, Skills, and Experience:
Knowledge of principles and processes for providing customers and personal services. This includes customer needs assessment, meeting quality standards for services, and evaluation of customer satisfaction.
Knowledge of raw materials, production processes, quality control, costs, and other techniques for maximizing the effective manufacture and distribution of goods.
Exceptional knowledge of all aspects of the functions and duties of the fulfillment areas.
Understanding of logistic related processes.
Knowledge of materials, equipment, safety requirements, and skills to perform assignments.
Expert verbal and written communications to effectively lead, coach, mentor, and motivate associates to achieve results.
Ability to effectively set work directions and adjust priorities according to changing business needs.
Accomplished in establishing teams and achieve a high level of associate efficiency and morale through sound management principles.
Ability to comprehend and implement company and local policies and procedures regarding quality, production standards, etc.
Ability to demonstrate role model behaviors and lead by example, doing so in keeping with our core values.
Ability to effectively lead and interact with direct reports, collaborate with management, and support departments, and other internal customers as well as external customers.
Proficient use of Microsoft Word, Excel, Outlook, etc.
Proficient use of Project Management software, proficient in Inventory Management Tracking and Shipping software and Warehouse Management, Planning Logistics and Supply Chain software.
Motivating, developing, and directing people as they work.
Knowledge of business and management principles involved in strategic planning, resource allocation, human resources modeling, leadership technique, production methods, and coordination of people and resources.
Stay abreast of all fulfillment operations technologies, this includes subscribing to industry publications, attending industry conferences as appropriate, attending industry training and/or certification, and regular inquiries into industry websites.
Physical Requirements:
Physical demands described here are representative of those that must be met by an associate to successfully perform the essential functions of this job.
This position requires the individual to work in both a sedentary and physically active capacity. This position will require you to stand or walk for extended periods of time. This is approximately 70% a physical role with the balance of time required to interact or help in a sedentary capacity.
The individual in this position needs to move about inside both the office and manufacturing areas to access files, communicate with teams, and other individuals, assist in operating machinery, etc.
Regularly operates a computer and other office machinery, such as a calculator, copy machine, and computer printer, as needed.
The person in this position frequently communicates with coworkers, customers, and business partners to complete work assignments.
The position will require the ability to communicate, speak, hear, see, sit, bend, stand, stoop, walk, push, pull, lift, lower, grasp, as necessary.
Carry weight, lift (to a height of 3-4 feet) transfer, position, move, materials up to up to 50 pounds, regularly and up to 75 pounds occasionally.
The ability to control operations of equipment or systems.
Running, maneuvering, navigating, or driving vehicles or mechanized equipment, such as forklifts, etc., as needed.
Due to the nature of the job, specific vision abilities required by this job include close vision, color vision, depth perception, and ability to adjust focus, with or without reasonable accommodation.
This role requires you to use personal protective equipment such as safety footwear, hearing protection, eye protection, gloves, apron, and other PPE depending upon the hazards.
Some travel may be required to attend meetings and events, as assigned.
To apply, submit your resume to careers@theYGSgroup.com.
For more information, please contact our Talent Acquisition Team.
Notice to All Applicants: This posting is not intended to provide an all-inclusive list of duties but is intended to provide an overview of essential functions and basic duties. Requirements, skills, and abilities included, have been determined to be the minimal standards required to successfully perform in the position. In no instance, however, should the duties, responsibilities, and requirements delineated be interpreted as all-inclusive. Employment with The YGS Group is at-will. The employment process with The YGS Group includes a pre-employment background check and post-offer physical and drug screen. The YGS Group is an Equal Opportunity Employer and Drug-Free Workplace.