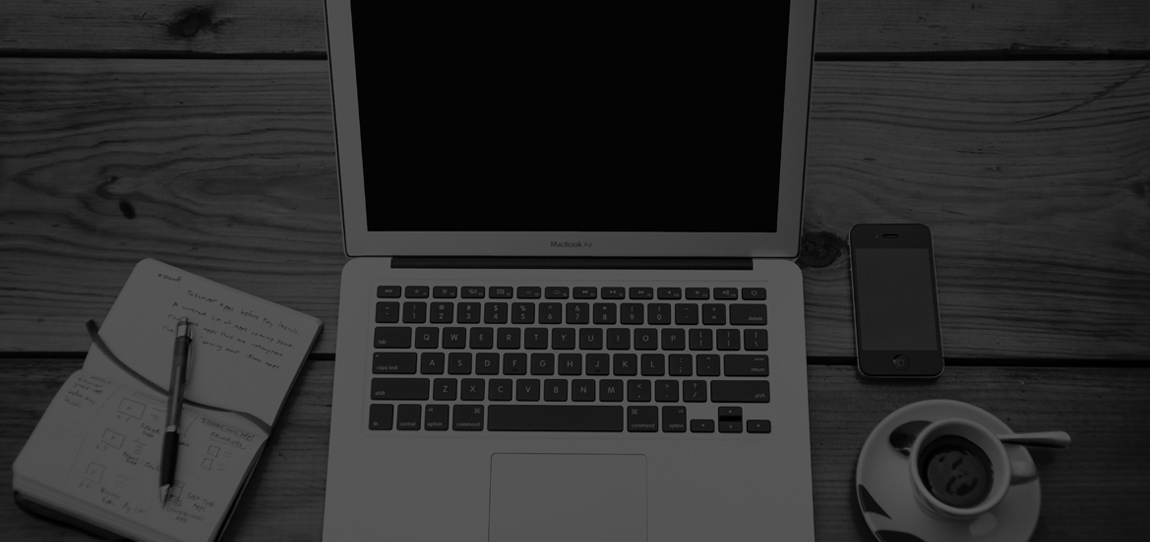 DIGITAL PRESS OPERATOR Print Solutions
Location: York, PA
Second Shift 3:00 PM – 11:00 PM
Job Summary
The digital press and finishing operator will operate high resolution color digital printers, imaging, and finishing equipment. Operate high-resolution color digital printers and proprietary imaging equipment. Program and prepare jobs for printing. Maintain daily print job production logs and daily delivery manifests. Set up, program, and release jobs from print queue. Adjust image position, color quality and resolution, perforations, and folds on paper, etc. Monitor quality of job output for correctness and image quality.
Essential Functions
The position exists to perform the essential functions as outlined below. Reasonable accommodations may be made to enable individuals with disabilities to perform the essential functions.
Collect and inspect random samples during print runs to identify any necessary adjustments.
Examine job orders to determine quantities to be printed, stock specifications, colors, or special printing instructions.
Verify that paper meets the specifications for a given job.
Start presses and pull proofs to check for, alignment, and registration.
Feed paper through press and adjust feed and controls.
Load presses with paper and make necessary adjustments, according to paper size.
Fill out quality control forms at the start of each production run.
Monitor automated press operation systems and respond to fault, error, or alert messages.
Clean or oil presses or make minor repairs, using hand tools.
Maintain time or production records.
Adjust digital files to alter print elements, such as color and imposition.
Input production job settings into workstation terminals that control automated printing systems.
Monitor environmental factors, such as humidity and temperature, which may impact equipment performance and make necessary adjustments.
Monitor inventory levels on a regular basis, ordering or requesting additional supplies, as necessary.
Set up or operate auxiliary equipment, such as cutting, folding, platemaking, drilling, or laminating machines.
Control workflow scheduling or job tracking, using computer database software.
Download completed jobs to archive media so that questions can be answered, or jobs replicated.
Download files to be printed, using printing production software.
Assess the accuracy, neatness, and thoroughness of the work assigned.
Other duties as assigned.
Knowledge:
Mechanical—Knowledge of machines and tools, including their designs, uses, repair, and maintenance.
Production and Processing—Knowledge of raw materials, production processes, quality control, costs, and other techniques for maximizing the effective manufacture and distribution of goods.
Mathematics—Knowledge of arithmetic.
English Language—Knowledge of the structure and content of the English language, including the meaning and spelling of words, rules of composition, and grammar.
Design—Knowledge of design techniques, tools, and principals involved in production of precision technical plans, blueprints, drawings, and models.
Customer and Personal Service—Knowledge of principles and processes for providing customer and personal services. This includes customer needs assessment, meeting quality standards for services, and evaluation of customer satisfaction.
Clerical—Knowledge of administrative and clerical procedures and systems such as word processing, managing files and records, stenography, and transcription, designing forms, and other office procedures and terminology.
Communications and Media—Knowledge of media production, communication, and dissemination techniques and methods. This includes alternative ways to inform and entertain via written, oral, and visual media.
Skills:
Quality Control Analysis—Conducting tests and inspections of products, services, or processes to evaluate quality or performance.
Operation Monitoring—Watching gauges, dials, or other indicators to make sure a machine is working properly.
Active Listening—Giving full attention to what other people are saying, taking time to understand the points being made, asking questions as appropriate, and not interrupting at inappropriate times.
Monitoring—Monitoring/Assessing performance of yourself, other individuals, or organizations to make improvements or take corrective action.
Reading Comprehension—Understanding written sentences and paragraphs in work-related documents.
Critical Thinking—Using logic and reasoning to identify the strengths and weaknesses of alternative solutions, conclusions, or approaches to problems.
Operation and Control—Controlling operations of equipment or systems.
Complex Problem Solving—Identifying complex problems and reviewing related information to develop and evaluate options and implement solutions.
Equipment Maintenance—Performing routine maintenance on equipment and determining when and what kind of maintenance is needed.
Judgment and Decision Making—Considering the relative costs and benefits of potential actions to choose the most appropriate one
Speaking—Talking to others to convey information effectively
Time Management—Managing one's own time and the time of others.
Troubleshooting—Determining causes of operating errors and deciding what to do about it
Abilities:
Near Vision—The ability to see details at close range (within a few feet of the observer).
Problem Sensitivity—The ability to tell when something is wrong or is likely to go wrong. It does not involve solving the problem, only recognizing there is a problem.
Information Ordering—The ability to arrange things or actions in a certain order or pattern according to a specific rule or set of rules (e.g., patterns of numbers, letters, words, pictures, mathematical operations).
Oral Comprehension—The ability to listen to and understand information and ideas presented through spoken words and sentences.
Manual Dexterity—The ability to quickly move your hand, your hand together with your arm, or your two hands to grasp, manipulate, or assemble objects.
Oral Expression—The ability to communicate information and ideas in speaking so others will understand.
Selective Attention—The ability to concentrate on a task over a period without being distracted.
Extent Flexibility—The ability to bend, stretch, twist, or reach with your body, arms, and/or legs.
Hearing Sensitivity—The ability to detect or tell the differences between sounds that vary in pitch and loudness.
Trunk Strength—The ability to use your abdominal and lower back muscles to support part of the body repeatedly or continuously over time without giving out or fatiguing.
Mathematical Reasoning—The ability to choose the right mathematical methods or formulas to solve a problem.
Number Facility—The ability to add, subtract, multiply, or divide quickly and correctly.
Competencies:
Personal Effectiveness/Credibility
Ethical Conduct
Initiative
Independence
Results Driven
Technical Capacity
Time Management
Communication Proficiency
Business Acumen
Customer/Client Focus
Organizational Skills
Self-Control
Cooperation
Collaboration
Teamwork Orientation
Attention to Detail
Physical Demands:
This position requires the individual to stand 100% of the time, for each shift.
This position involves work that includes moving objects up to 50 pounds regularly and up to 100 pounds or more, periodically. Moving objects will require the individual to bend, stretch, reach, stoop, stand, twist, lift, lower, push, pull objects to move objects and complete duties.
This position will spend time using hands to handle control or direct objects, tools, or controls.
The position is exposed to hazards in the work environment to include, but not limited to, chemicals, hazardous equipment such as press equipment, bindery equipment, hand trucks, tow motor, etc. Lock Out Tag Out practices are required.
Sound and noise levels are high.
Environment is temperature controlled.
Adherence to all safety standards including but not limited to the use of Personal Protective Equipment, Lock Out Tag Out standards, ladder, tow motor, hand truck use and best practices
Able to adhere to deadlines and manage pressures of a fast-paced production environment.
Pace of work will be dependent upon speed of equipment.
Adherence to Company policies.
Completion of Company trainings as required.
Attendance at company related events such as Townhalls, team and department meetings. One-to-one meetings, other trainings as assigned.
Position Type/Expected Hours of Work The position is full-time.
This is a nonexempt position.
Standard work week is 40-hours; shift assignment is first shift.
Additional time as needed to meet the demands of the business.
Work Environment: This job operates in a professional manufacturing environment. The environment is continuously noisy. It is temperature controlled. Hazardous conditions do exist due to running equipment in a small or enclosed space.
Travel: Travel is as needed to work at other locations, attend company events, and required trainings.
Required Education and Experience:
High school diploma, or GED, required.
Formal training in vocational school, related on-the-job experience, or an associate degree in print communications, required.
Completion of a recognized apprenticeship program and/or post-secondary and/or manufacturer certifications, desired.
Minimum of five–seven years previous work-related skill, knowledge, or experience, required.
Proficient in Microsoft Office, Pace, and other production applications.
Note: This job description is not intended to and does not create an employment contract. Employment with the Company is At-Will, as the organization maintains its status as an at-will employer. This description is not intended to provide an all-inclusive list of duties, to provide an overview of essential functions and basic duties. Requirements, skills, and abilities included, have been determined to be the minimal standards required to successfully perform in the position. In no instance, however, should the duties, responsibilities, and requirements delineated, be interpreted, as all-inclusive. Additional functions and requirements may be assigned by the manger, as deemed appropriate. When duties and responsibilities change and develop, the job description will be reviewed and is subject to change. The YGS Group is an Equal Opportunity Employer.